Hi, Here are greetings from Stockholm with pictures on my finished
Mini Blocks
. They sound excellent!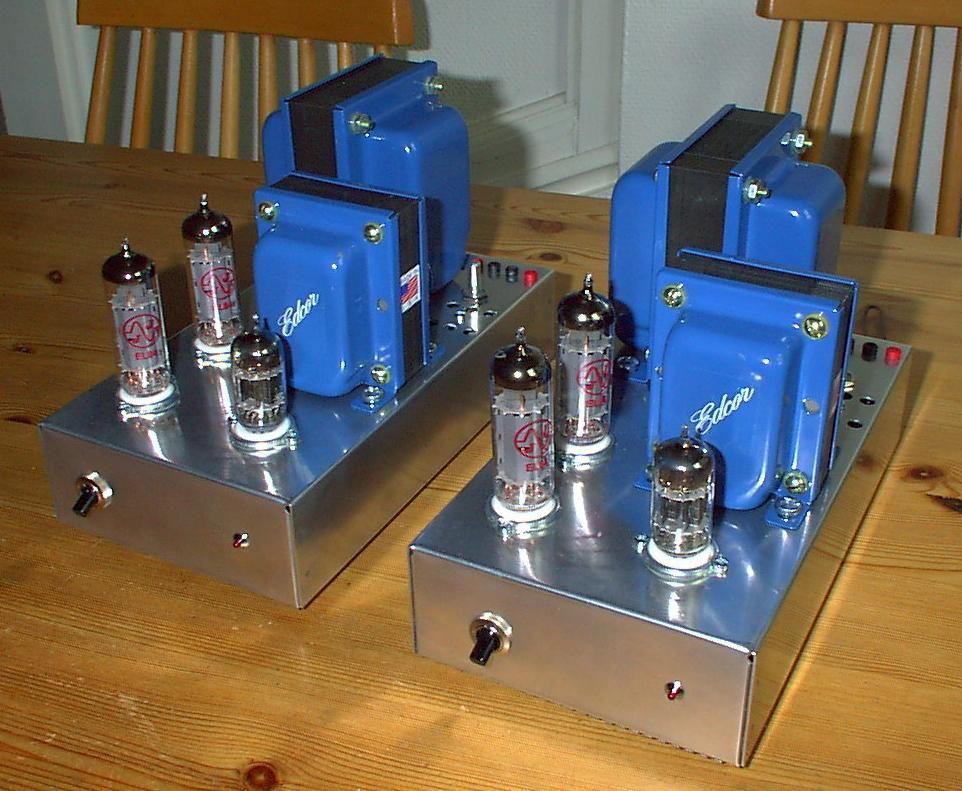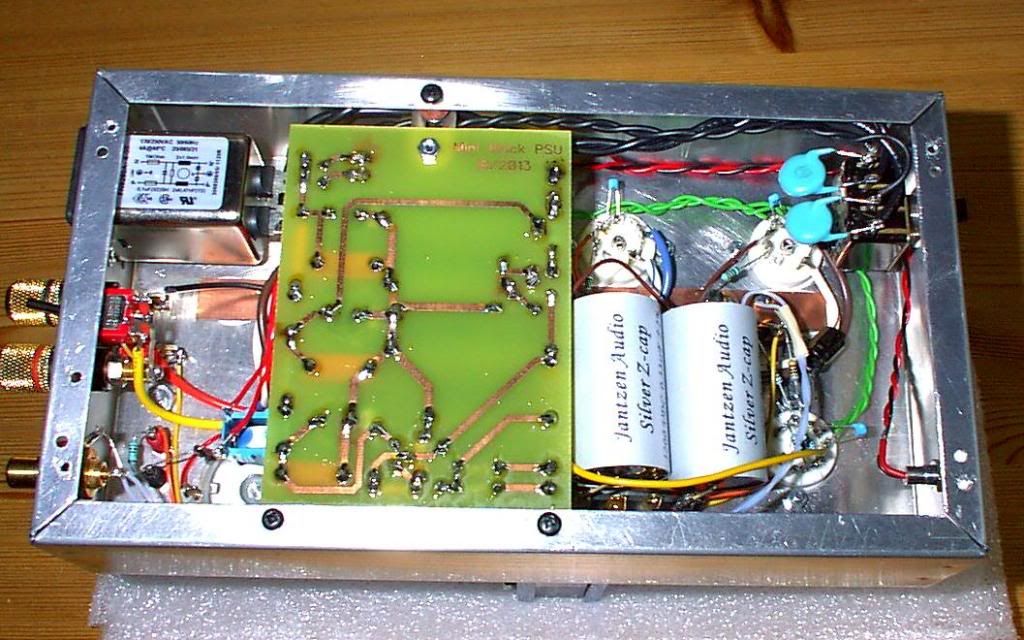 The construction pictures were easy to follow. I have added a switch on the back panel to disconnect NFB. Comparing with and without NFB I prefer without. Maybe It means some more distortion but I don't hear it. Although the sound is very good with NFB, I think I hear slightly more easy going and less confounded sonics in complex music passages without it. The difference is very small though.
I have also disconnected the cathode bypass capacitors (Elna Silmic II 100uF/6.3V in my case). I did not hear any improvement in sound quality but the loss in gain is very small so I think I leave them disconnected.
I added a ring core choke 2 x 3.3 mH to the PSU (the blue component protruding out from the left side of the PCB), one in series with the 100 ohm resistor and the other in series with the 2 kohm resistor. DC resistance is very small (180 mohm) so there is practically no additional voltage drop. I have not compared the sound with and without them in this circuit, but my experience from all other PSU circuits I have tried them in is that they improve sonics (in theory suppressing high frequency garbage).
I used unshielded silver in teflon from the input RCAs to the 5751s without notable hum. However the Mini Blocks are more sensitive to hum from the sources than my old solid state class A amplifier, but that was a manageable problem that could be solved. Maybe the higher input impedance makes it more sensitive for hum from the sources (100 kohm vs 10 kohm for my solid state amp)?
Thank you Bruce for the very refined and elegant Mini Block design!
Ingvar