Hello All !
Having somewhat worked on the tube tester subject some years ago, can I bring my stone to the building?
You may already know those website below dealing about tube testers, but I post the links nonetheless, because I founded them full of valuable informations :
http://www.alltubetesters.com/
https://jacmusic.com/Tube-testers/
http://www.tubewizard.com/index.html
http://www.jogis-roehrenbude.de/
There's also a quite recent book about tube testers (but not only) :
I had several tube testers in the past and only kept those ones :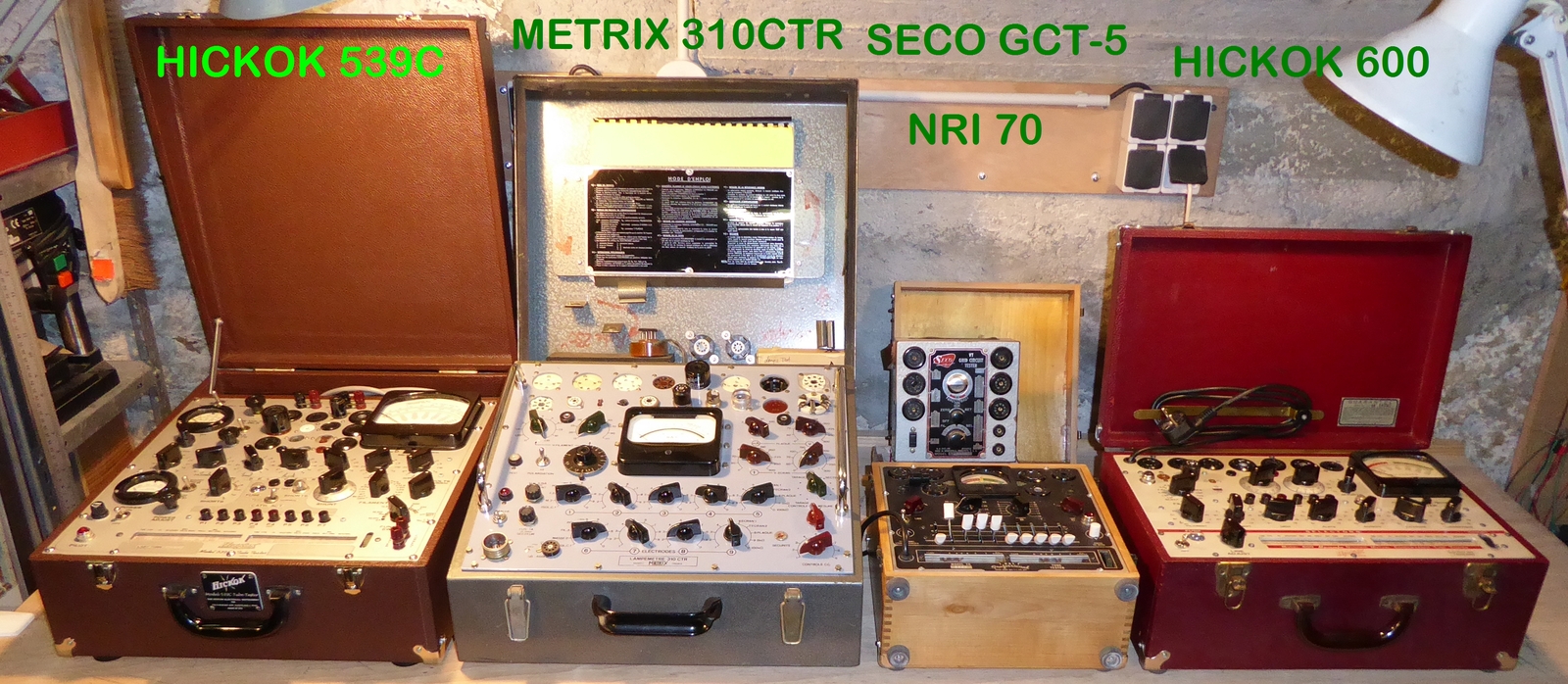 The reasons were simple : unsefullness, reliability-accuracy, look...
The
Hickok 539C
is my N°1 to detect and qualify the flaws in tubes, where others sees nothing or are unable to test : shorts, leaks, lifespan... It can measure with a reasonable accuracy the amplification performances of a tube thanks to the Hickok Gm test patented system. I mean, you can expect matching tubes correctly with it.
The drawback is that the Hickok tube testers measures under a proprietary chart, not the tube manufacturers data sheet, so you can't double-check or compare your results with official datas. AFAIK, the measuring protocol of the Hickok tube tester has never been disclosed...
Moreover, this tube tester needs calibration, otherwise... It is a compass !
Here's a link to a reliable checking and calibration procedure for the 539C that can be derived for other Hickok models :
https://www.desmith.net/NMdS/Electronics/Hickok/Hickok%20539C%20Calibration%20V4.1.pdf
Suprisingly, The 539C proved unable to test many direct-heated tubes like the 300B, the 50, the VT25, giving from questionable, inconclusive to random measurements. Many people having 539C front this issue, but not all... I tried some modifications on my 539C without any success.
Original condition :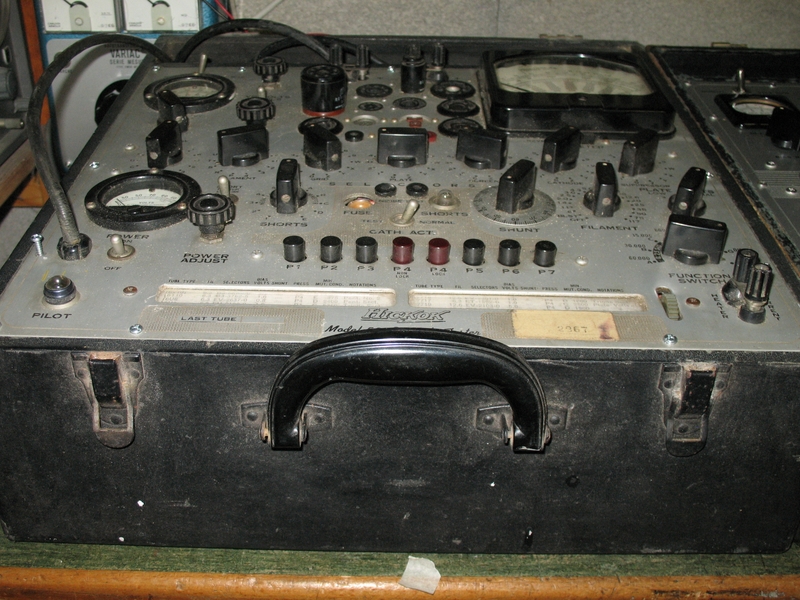 Once restored and recalibrated :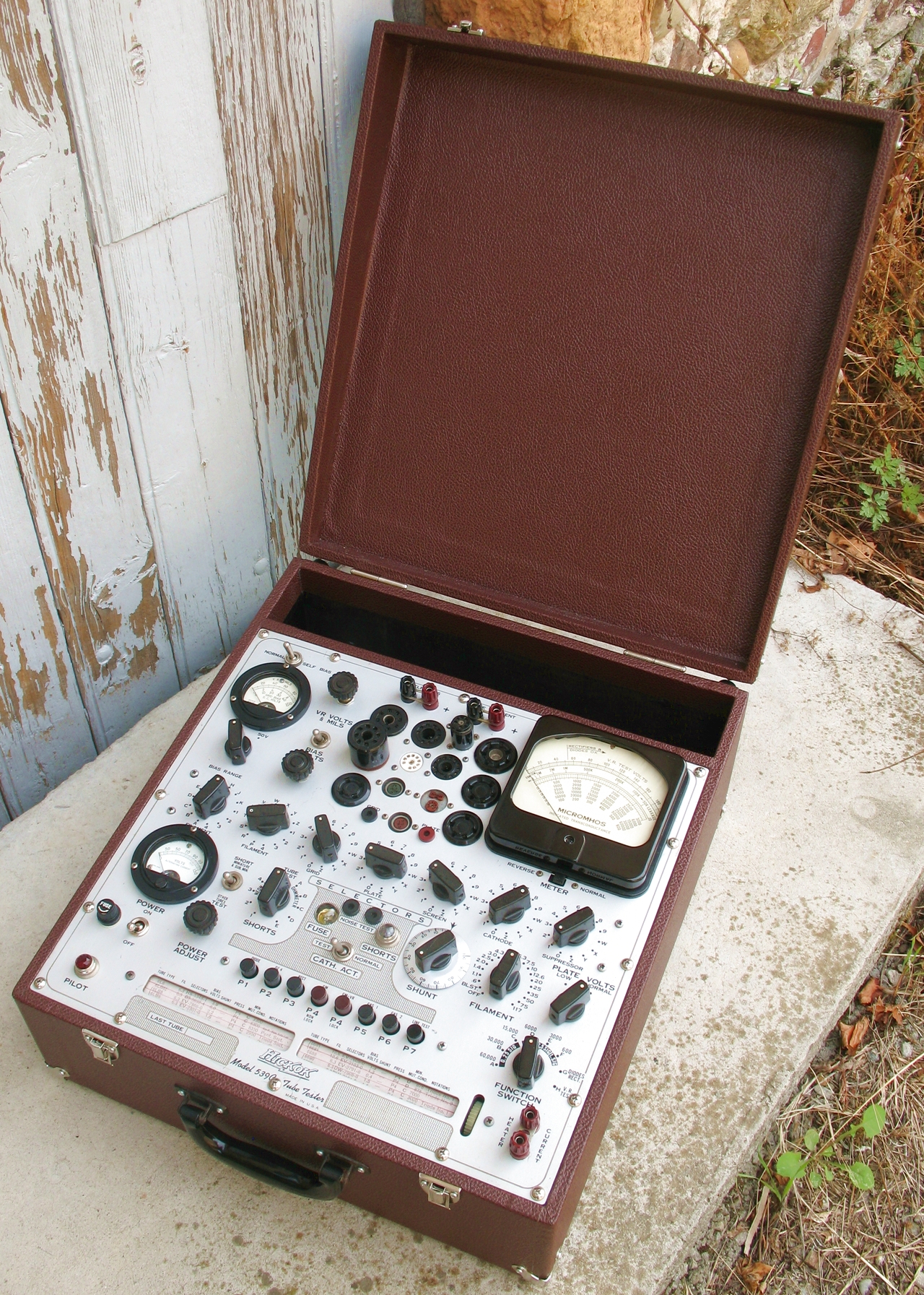 The (French-made Air Force)
Métrix 310CTR
is my N°1 to measure tube specs. It outperforms by and large all the others in that field because it uses the official tube manufacturer's datasheets parameters for testing. No proprietary, possibly erroneous, un-cross-checkable charts... The Métrix 310CTR is my unrivalled "impartial and uncompromising arbitrator".
The drawback is that its capacity to check and qualify tube flaws is reduced to the classic neon interelectrode test. Nothing to do with the Hickok 539C !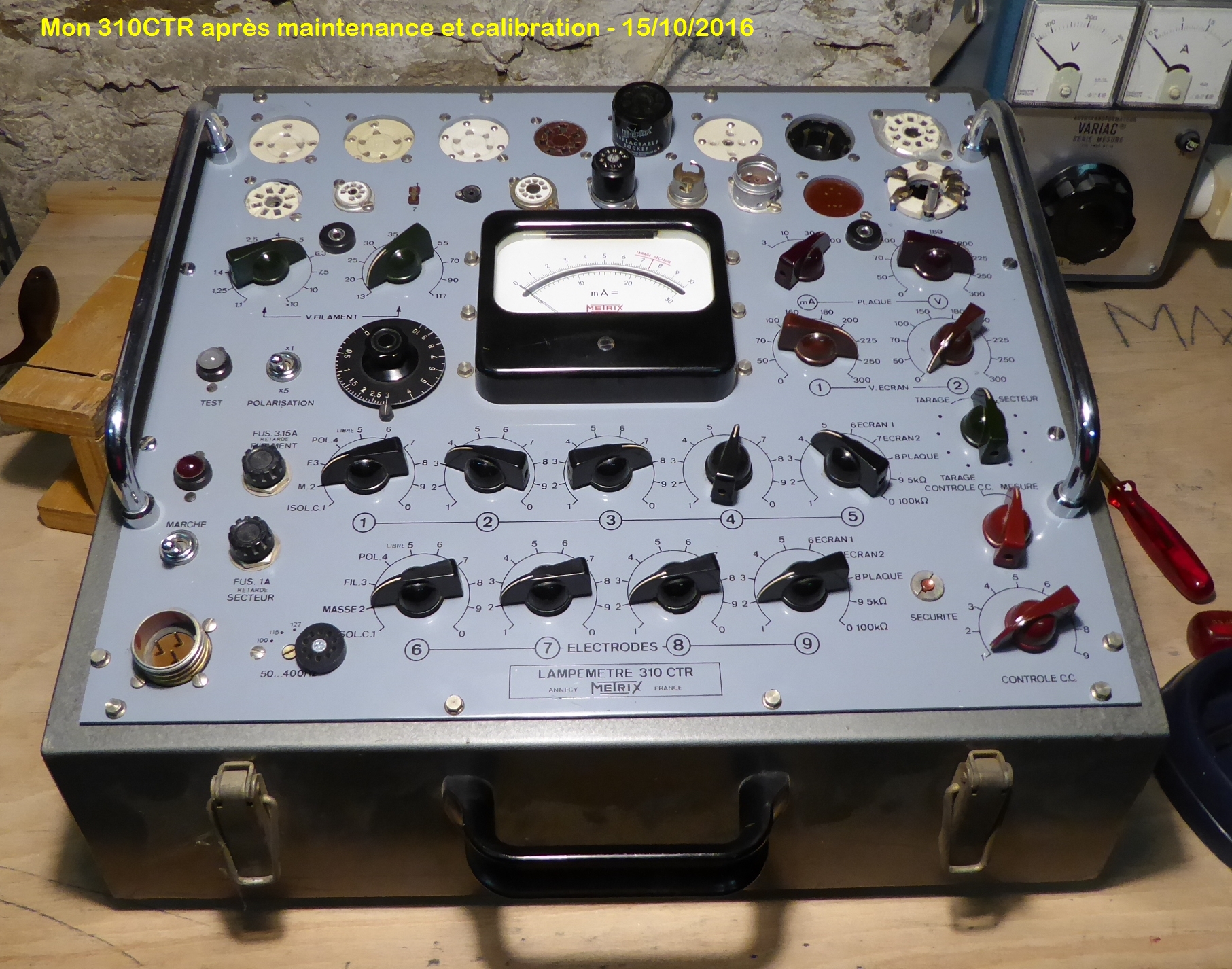 My N°1 for sorting "Dead / Dying / Not Dead-Possibly Good" tubes is the
NRI model 70
(National Radio Institute). It's a simple emission tester able to evaluate perveance of tubes with enough reliability to sort them without mistakes.
I had several of them (CONAR 221, EMC 211, Knight 600) to say that many are not so reliable, giving dead for alive and conversely, or inconclusively hesitating in between...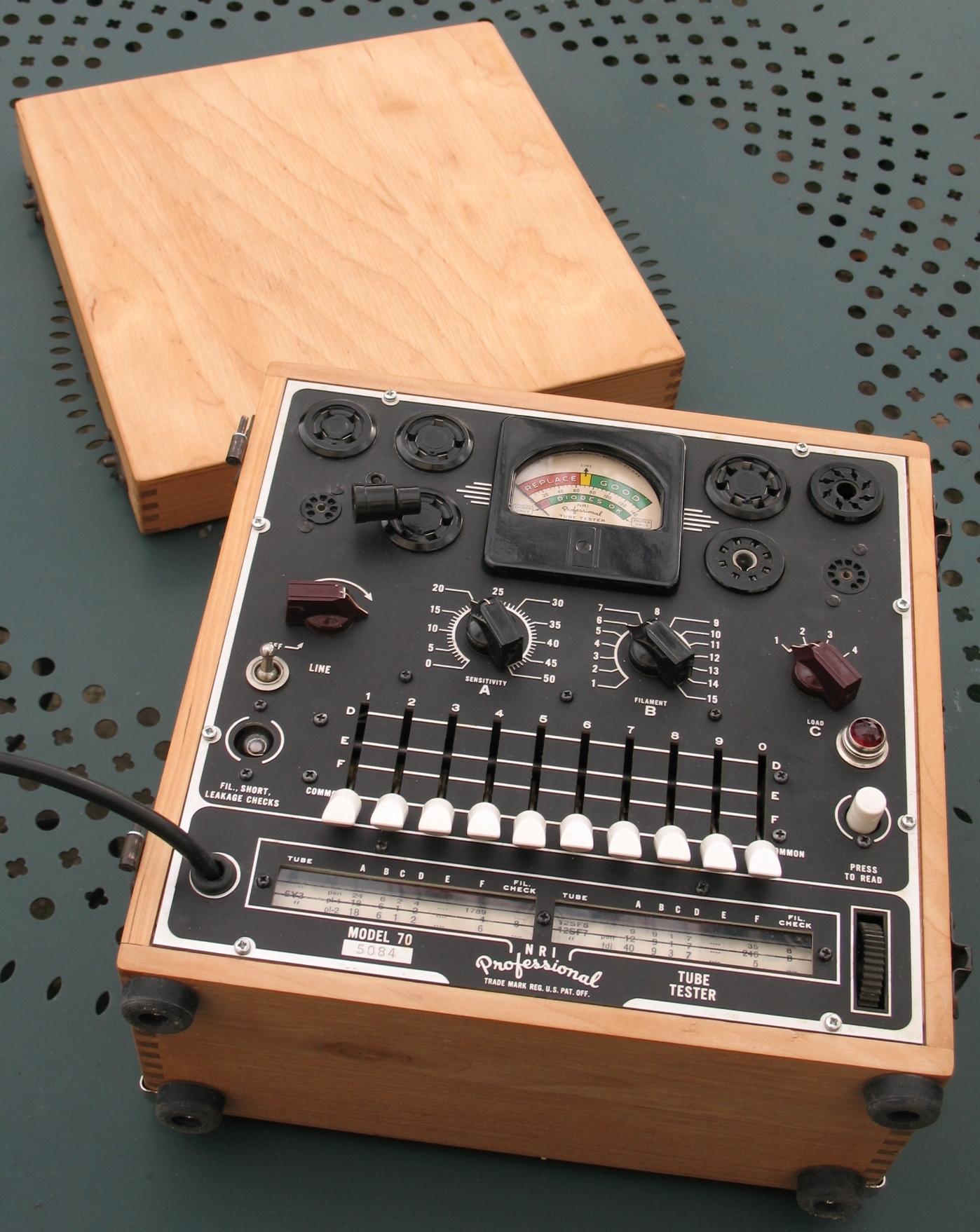 My N°2 after the 539C is my
Hickok 600
. It can test the direct-heated tubes, conversely to the 539C. Interestingly, I could derive quite reliably for the 600 that when the tube meets his chart Gm value, it complies with the datasheet bogey Gm value.
I mean : If I check a bogey 6L6 at Gm=5000 chart value on the Hickok 600, I will read 6mA/V (Gm=6000) on the Métrix 310CTR, which is the official datasheet value. The 539C does not follow that rule because its charts states "minimum Gm reject value" while the 600 has " average Gm value".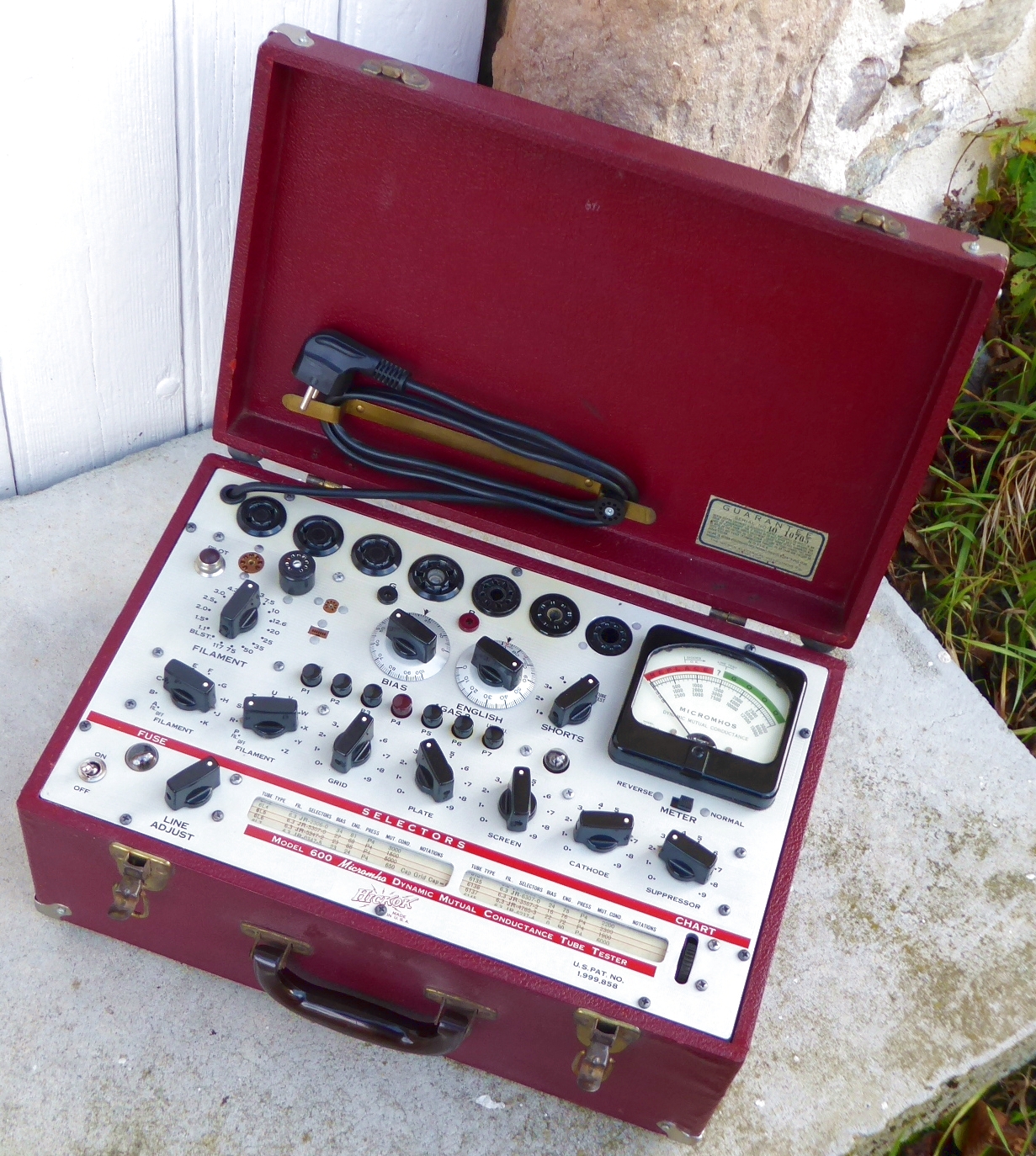 The last one, the little
SECO GCT-5
is intended to test grid current on Noval and Miniature tubes... I still wonder if it can test anything !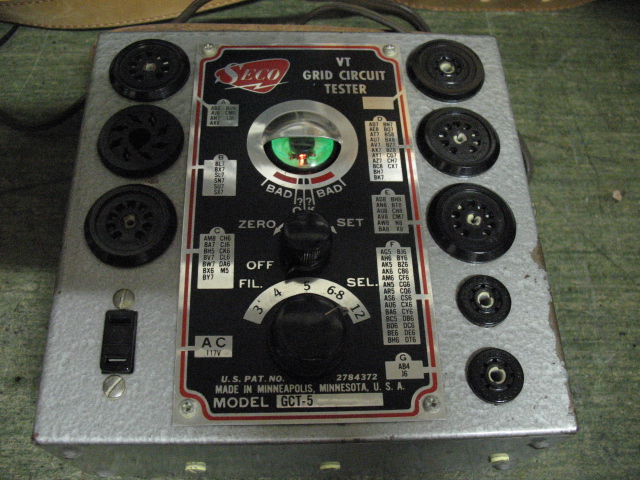 I worked on a "Ultimate Tube Tester" design that worked satisfactorily, able to test tubes under datasheet conditions with a direct reading of Gm, grid current, hear the noise and ring effect, etc... I finally never built it !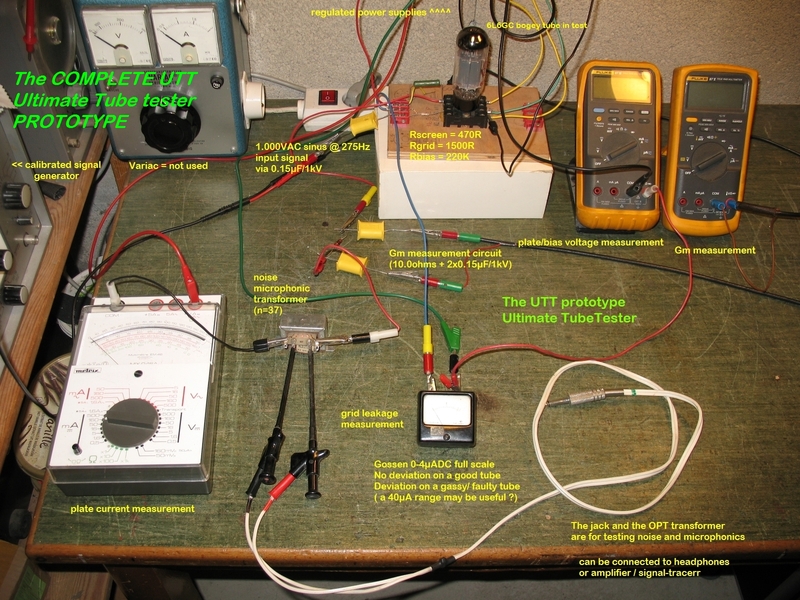 Cheers !
-tbln