The Ultimate 300B
I described this projects many years ago on DIYaudio forum. As it is still operating flawlessly, I thought it would be a good idea to describe it here...
The prototype was "wooden built" since 2008 :
But I only could finish them in July 2015
: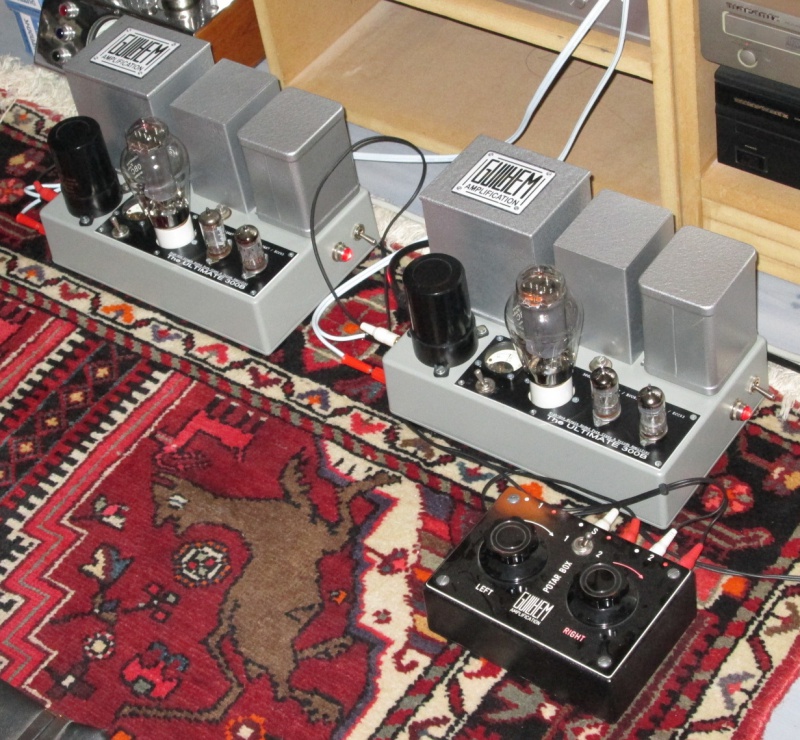 SPECS :
- dual power mode : 4WRMS (LO) and 8WRMS (HI) by shifting the HV supply.
- input sensivity = 0.8V for 8W output.
- THD = 3% @ 8WRMS 8R 440Hz sinus.
- bandwidth = 10hz-32KHz @-3dB 8WRMS 8R.
- no feedback loop.
- pure class A cathode bias operation.
- die-cast aluminium chassis 275x175x66mm.
Here are the schematics :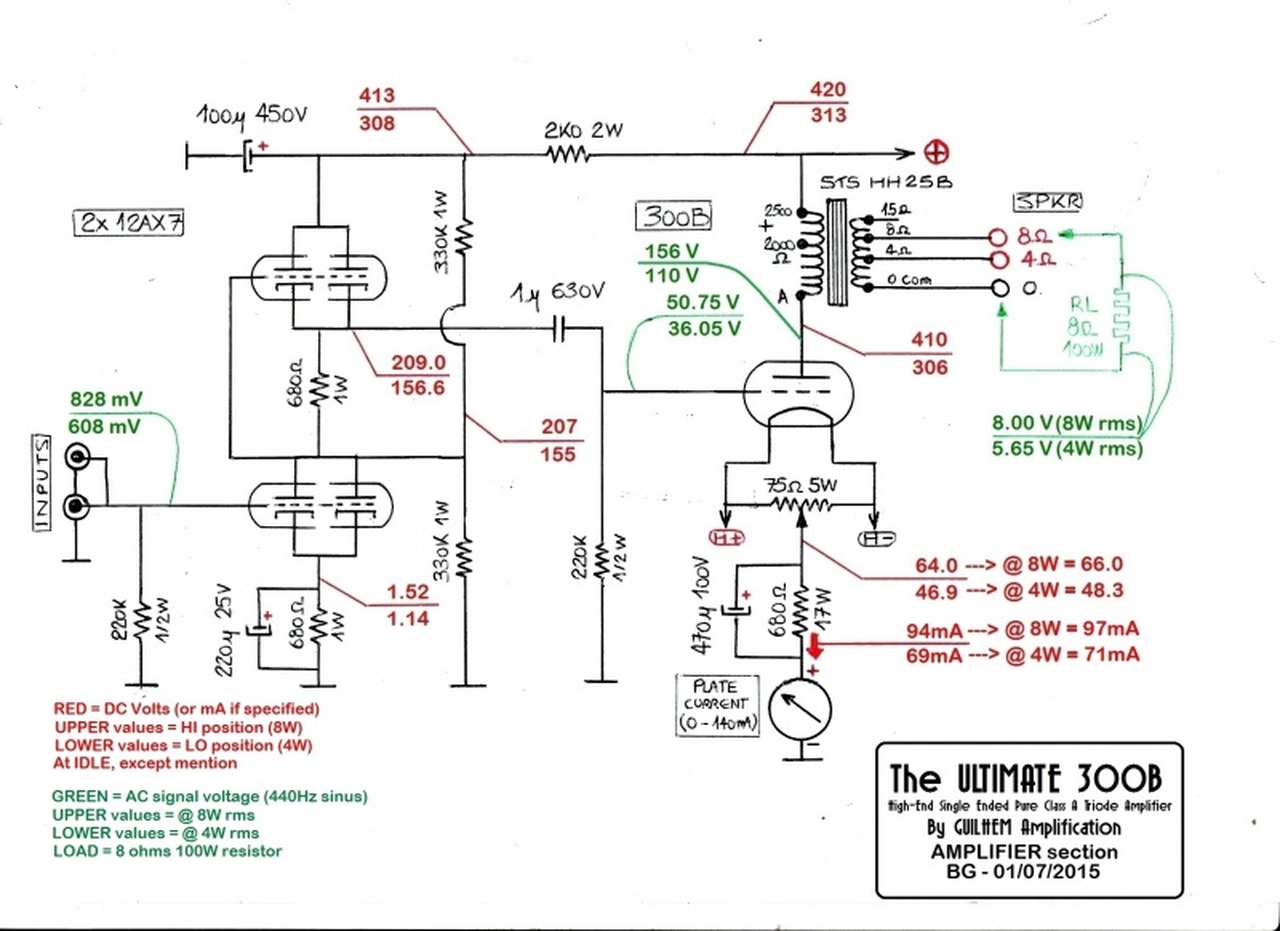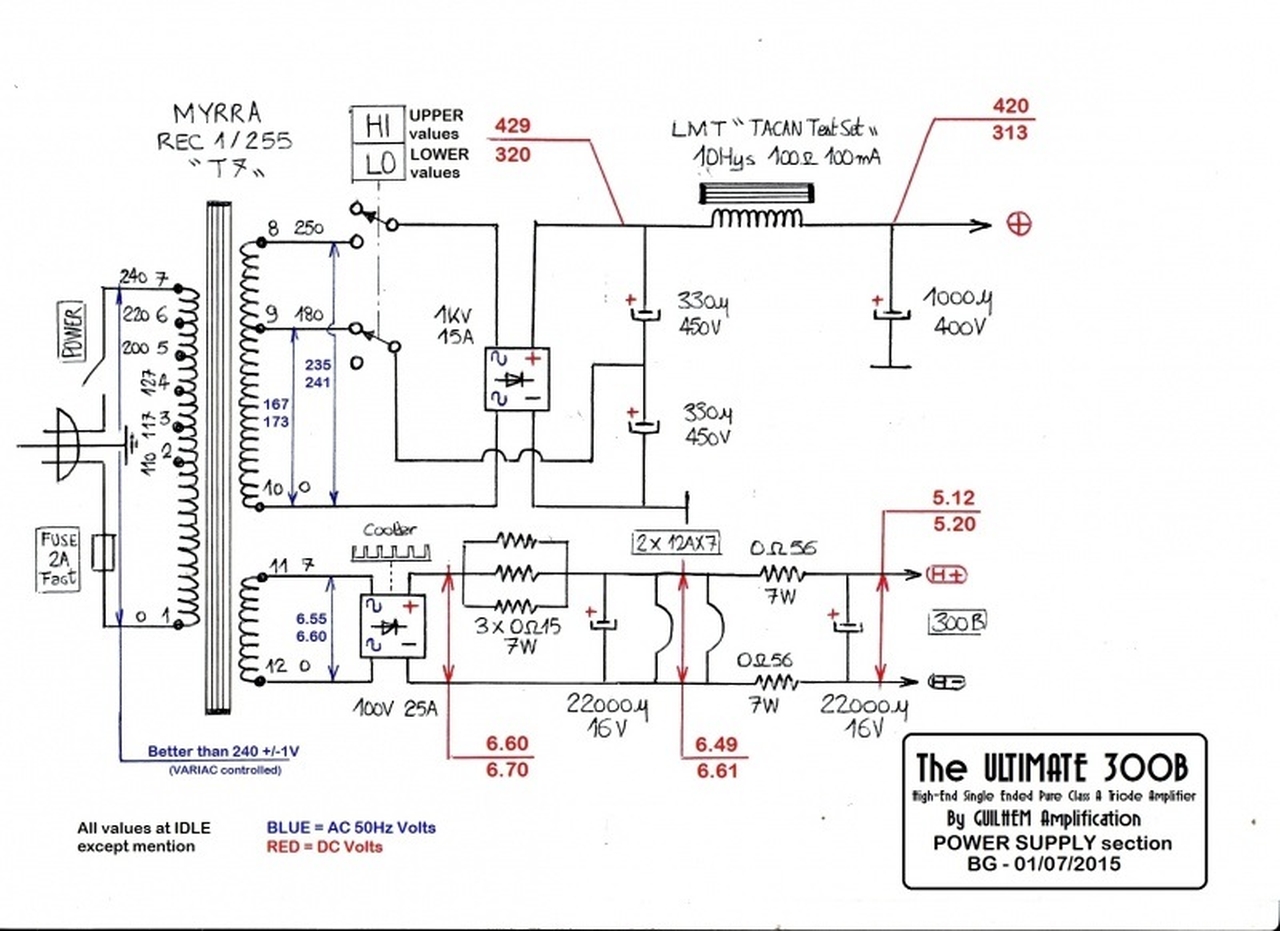 Cheers !
-tbln