Let's Stuff Again !
I decided that my KLIPSCH Heresy I "HBR" (1983) were in need of some additional stuffing, in order to smooth her bass and low-midrange response...
As most of you already know, the Heresy I is a sealed enclosure with two horns and a 12" woofer, without any stuffing or damping inside the cab, made from 3/4" plywood :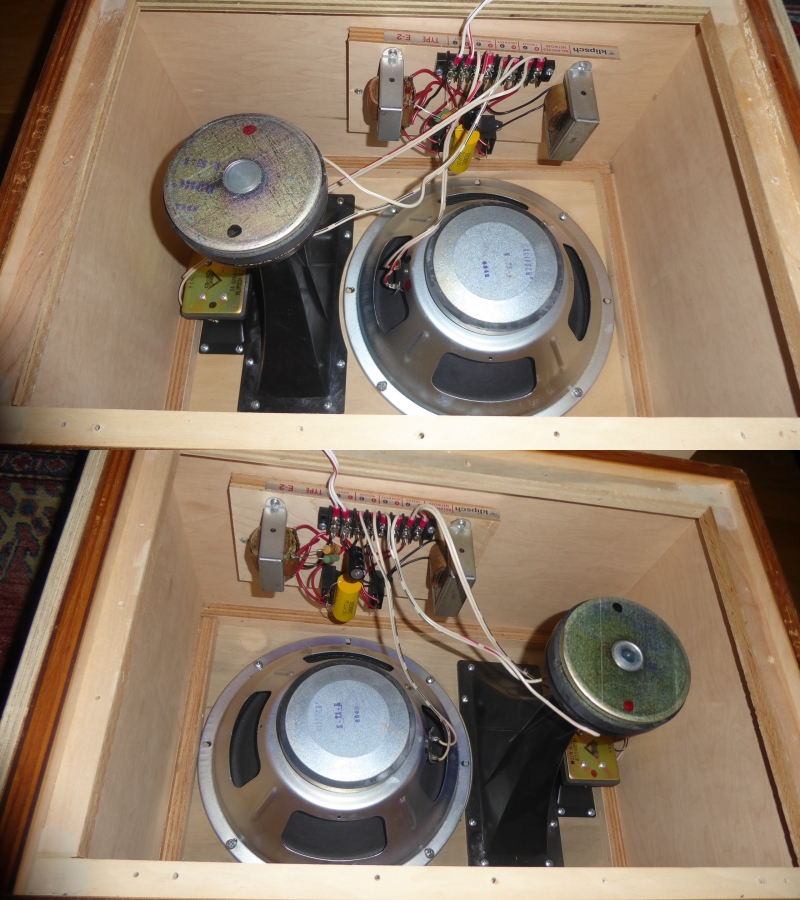 In the past, after correcting the E-2 crossover for smoothing the tormented impedance curve in the Midrange region, I added a small damping mattress on the back panel, using a Monacor MDM-3 natural sheep wool :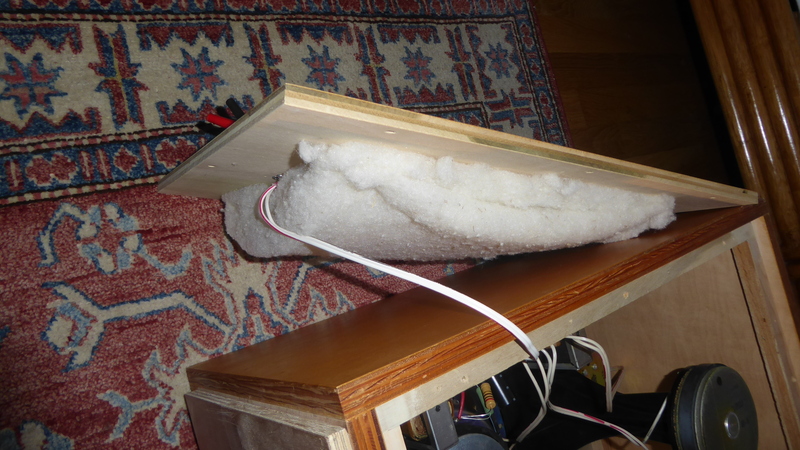 It was just to tame a bit the internal resonances : certainly not enough, but after all, the original design of the Heresy has NO stuffing...
That said, the situation changed when the Heresy II were issued, where a simple mattress like mine was factory added. The Heresy III saw an improved stuffing, and the Heresy IV is even no longer a sealed enclosure, but a bass-reflex with inernal stuffing and back firing rectangular port.
So let's go - the goal is to lower the Qtc, damp the low-mid resonances, improve the transients, and extend somewhat the bass response :

Verdict : yes, it works as expected, at least by ear, and its obvious : frequency response is smoother in the mid-bass range and the bass extension is met, just like described by Vance Dickason in his well-known "Loudspeaker Enclosure Cook Book".
.
I should made some measurements to evaluate and qualify the improvement - when my measurement rig will be operational again... I'm somewhat lazy !
-tbln.