After several listening tests in 6 and 12dB/oct, Butterworth/Bessel/Linkwitz-Riley/Chebyschev designs, with and without Zobel networks, Fc at 4000 and 4500Hz, the most satisfactory design listened is this one :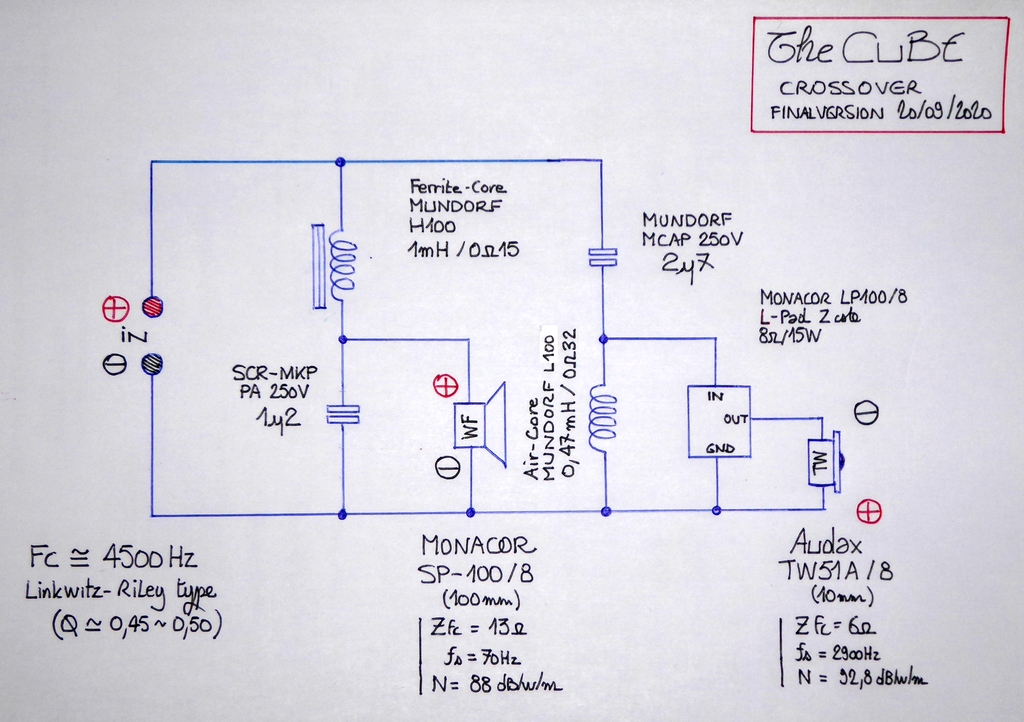 Which is a Linkwitz-Riley design tuned to 4500Hz. It offers a nice tonal balance, low directivity and intermodulation distortion (at high level).
The other showed a more or less forward midrange register, very lively at first listen but quickly tiring and ultimately unrealistic. The 6db/oct. configurations showed directivity lobes and "dirtyness" at high volume due to IMD. Also, Fc=4000Hz proved too low (for a tweeter resonance at 2900Hz), accentuating midrange register much more than 4500Hz.
I keep all the version of X-overs in order to do some measurements, in order to see if it correlates (or not) the listenings...
-tbln.