Hi Woodo,
So I made some tests about a BSC filter on my Triangle T17FL2 32L enclosure to see if it was worth to go further. The answer is yes indeed, but maybe not completely in a BSC strategy stricto-sensu...
If you look to the frequency response curve of the T17FL2 Full-Range speaker below :

You notice like me that the 1kHz to 10Khz zone is enhanced about 3 to 5dB, let's say circa +4db average. At 30° incidence, this is still obvious though less marked :

With a baffle width of 30cm (12"), I calculated a BSC with the calculator of the forum you directed me to, and cross-checked with other calculators, to find a 1.2mH // 2R9 for a -3dB BSC, midpoint located at 387Hz.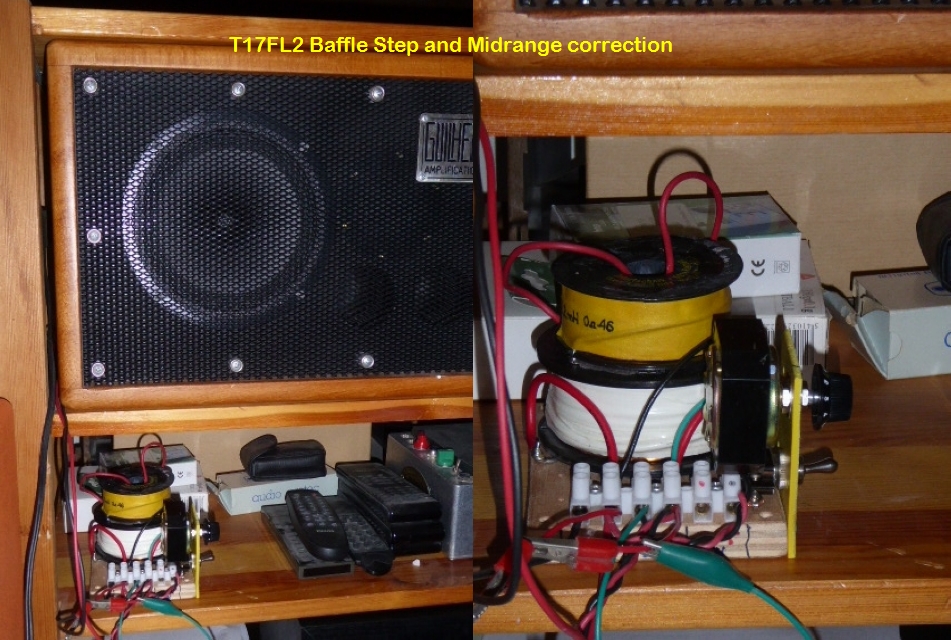 Not so far from your 1mH // 4R0 BSC, but I think that the final value should be higher than 2R9 fro me, hence the midrange enhancement noticed. Since I put a pot to search the correct R value, I should come to a compromise, but as high as 6-8R seems already to be in the ballpark, with probably a // cap (to be determined) in order to increase the extreme treble a bit...
By the way, did you stayed with your BSC at 1mH // 4R0 finally ?
Cheers,
-tbln.