---
I got fresh pair of current production Fostex FE206E drivers. The box is stamped China and I am quite certain my older pair are from Taiwan, but I don't have the boxes and the are no identifying marks that I could find on either driver to indicate origin. The whizzer cone of the older drivers had been treated with dammar. After a casual listening session, I thought the newer drivers were less shouty, but regardless they are too shouty in the midrange. This has me thinking that using dammar may have made them worse or it could just be the different production?

The plan is to start with some reversible modifications. This is what I was thinking, but of course suggestions are always welcome.

From: http://www.humblehomemadehifi.com/Solo206.html

And from: http://decware.com/paper79.htm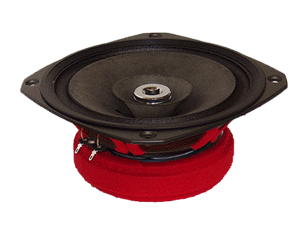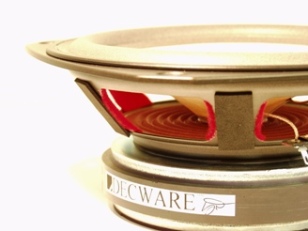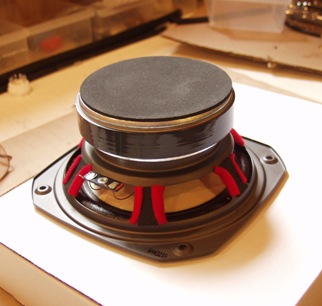 From the humblehomemadehifi site, connect the negative terminal to the speaker frame. I have read a handful of posts that say this actually works. Seems like a no brainer as it is no cost, quick and reversible.

Common to both sites, is covering the large (reflective) surface of the magnet. It seems like wool felt is a common recommendation, but that would have cost me ~$40CDN (shipped, 2mm thick) so I opted to use locally available 50/50 cotton/acrylic felt (3mm thick) which cost $4CDN (on sale because it was a hideous color
). It looks like both sites glue the felt to the magnet and I figure I will try two layers (~6mm). I wonder what shape they cut to get a nice fit? This seems like a logical idea to cut down reflections off the back of the large magnet.

Also common to both sites is the use of adhesive damping material on the spokes of the driver frame. I've done this in the past and it does cut back on ringing of the flimsy stamped frame. I've got some self adhesive air / vapor barrier that should work well.

From the decware site, the use of felt lined spokes behind the cone also seems like a good idea to reduce reflection off the spokes back through the really thin paper cone.

Also, I will fill the gap between the motor and the frame with duct seal / electrical putty.

Any other reversible ideas out there?