Well I had a little time this weekend and managed to coble this Aleph 5 together.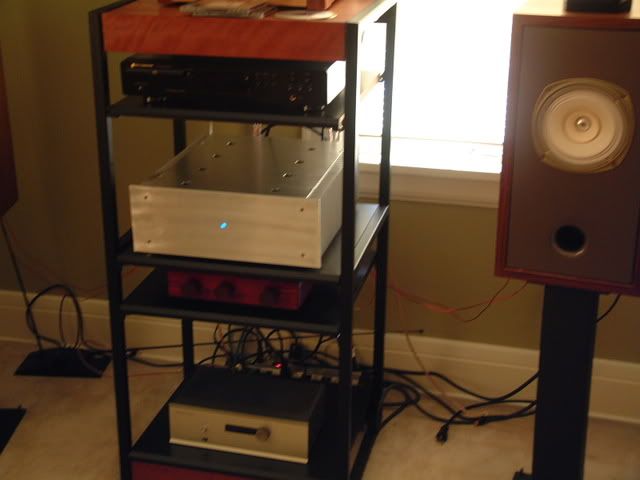 OK I didn't build it. Called my friend Tim to discuss his thoughts on these amps and he made me a deal on this I could not refuse.
This amp pounds on the Jordan's really amazing stuff. Smooth non-harsh highs, gut kicking lows and dead quiet background.
Look at the toroid in this thing. It's 1.2Kva!
Still going to tackle the F5, but may wait for the Pass boards to come out.