A few shots of my progress. My retirement is in full swing now, so I have more time to spend on my projects. The first picture is most representative of the colors. The others are kinda washed out due to my poor photography skills. I painted the top plate gray hammertone and the rest of the panels, black hammertone, which actually appears as a dark gray. I'm considering painting the bell ends on the Edcors. The blue just doesn't do it for me with the gray and black.
I fabricated the chassis using raw aluminum panels and sheets I got from Speedy Metals. It is very sturdy with 3/16" sides and front, and 1/8" top, bottom and back. I used 3/4" square aluminum in the corners to anchor the panels to with 8-32 button head allen screws on sides, and 6-32 button heads elsewhere. Tops and bottoms of these square corner pieces are drilled and tapped and used to connect the top and bottom plates. Lots and lots of time spent drilling and tapping, but it is well worth the time and effort. I'm very pleased with this after my fiasco with the Hammond enclosure. Also opted for the Sowter phase splitters since my original plan.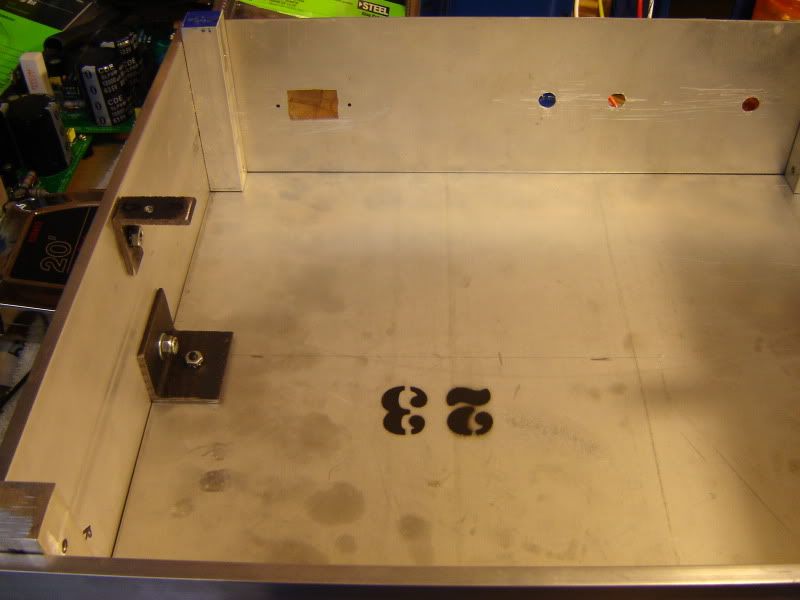 Got some wiring to do and should be ready to test soon.
Cheers,
Greg