Bennybuis wrote:
My new hammond enclosure will get here Tuesday, I suppose. I have to somehow bite the holes in there without screwing it up, too badly. Dremel and a 2 mm drill and lots of patience is my way of doing that. A jig saw with a metal blade would be a good thing, too, I suppose. How do you guys do that?
I cheated! I have a Bridgeport milling machine. However, here are my suggestions (for those that don't)...
1. Use hole punches for tube sockets. You can try an electrical outlet wholesale supply store. Punches are not cheap, so you might get lucky and find someone that can loan them to you.
2. A hand nibbler tool is a good tool for cutting rectangles. This is an example of one such tool:
http://www.mytoolstore.com/klein/76011b.html
3. A hand reamer is a good way to make round holes larger.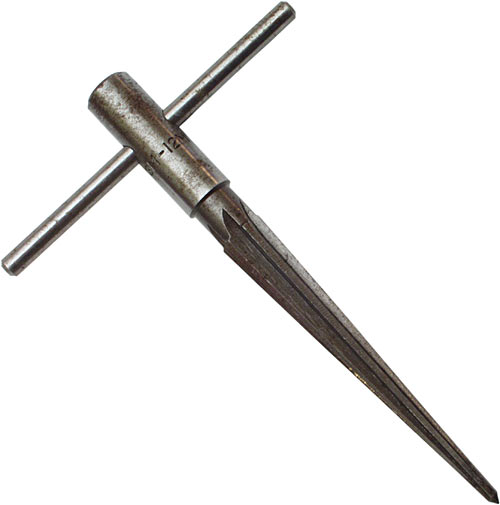 4. Small hand files and masking tape.
5. A center punch. The automatic spring loaded ones are the best.
6. A centering drill. These are short and very stiff type of drill that are designed to cut into metal without walking all around.
The aluminum chassis from Hammond are very thin sheet metal and flex and bend easily (ask me how I know). You need to work slowly and carefully. I would clamp a piece of wood on one or even both sides when drilling through. Masking tape is a good way to protect the surface and you can mark and draw right onto the tape.
If you have a CAD program you can print the pattern on paper and then glue the paper right to the chassis before cutting holes. Use a spray adhesive and double check the dimensions of the printout. Sometimes printers do not print to scale. I usually add a rectangle of known dimensions on the page and measure that rectangle in height and width to verify it printed correctly.
Take your time and have fun!!!