Hi! I saw in the past another interesting diagram of the famous MK484:
(
http://www.zen22142.zen.co.uk/Circuits/rf/chad484.htm
)
I have two questions:
1-which role does the tickler coil and the potentiometer mounted in parallel? is it a reaction like here:
or here: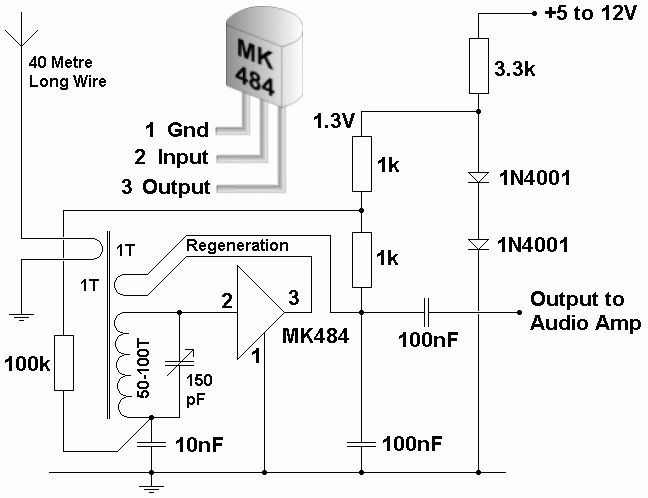 ??
(MK484 One Chip Radio)
2-can I use a russian transistor like MP40 or MP41 also Ge?