Hi all,
I'm working on a new project which happens to be a headphone amp. They are quick and easy and don't take up an ungodly amount of room. I looked at a couple of amp designs this weekend. Since I've already built a headphone amp that is pretty much a Cmoy amp with a class AB buffer output, I decided to try something different. The Szerekes amp looked fine but was just an output buffer. It has no gain and needs an extra stage to accommodate this. Luckily, MOSFETs can be direct-coupled with little problem.
I added an MPF102 to the input for a little gain. I didn't see much difference when switching to a J201 FET. The output devices is an IRF630 (I just heard several amp builders groan). I had them, therefore I used them. I intend on getting some better devices soon and transplanting them. If anyone can recommend a device I will take it into consideration. I have about 10 IRF820s in a box upstairs but don't know enough about them to use them.
Pictures abound!
The schematic is very simple and the component values were found by trial-and-error. I sort of modeled it after a 12AU7/MOSFET headphone driver. Since I don't have a laser printer, I use latex paint to map out the traces. Instead of Ferric Chloride, I found a formula for developing boards using Muriatic acid and hydrogen peroxide. There is a tutorial online somewhere detailing how to do this.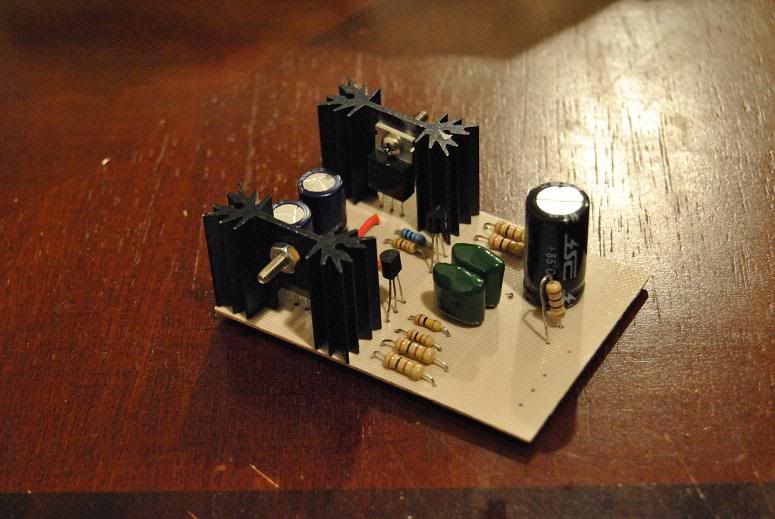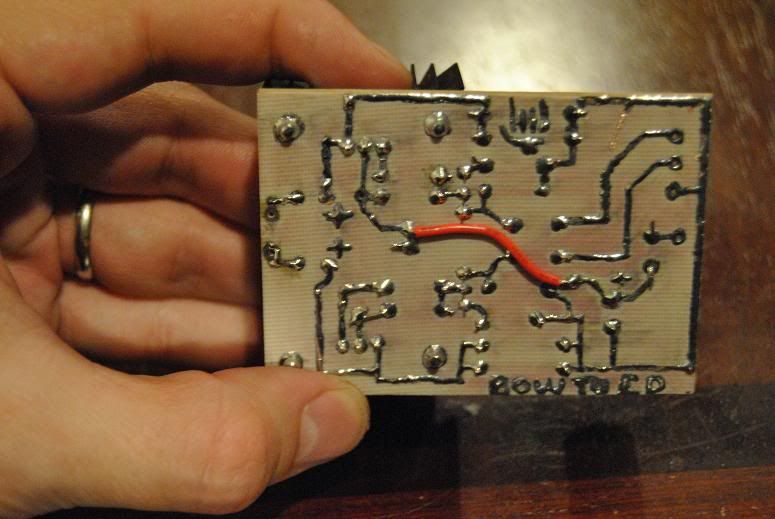 If the board I used were a bit bigger, I would have used some more power supply filtering and other useful add-ons. Perhaps I will be able to place them in the chassis elsewhere. Mainly the components I need are click-avoidance resistors.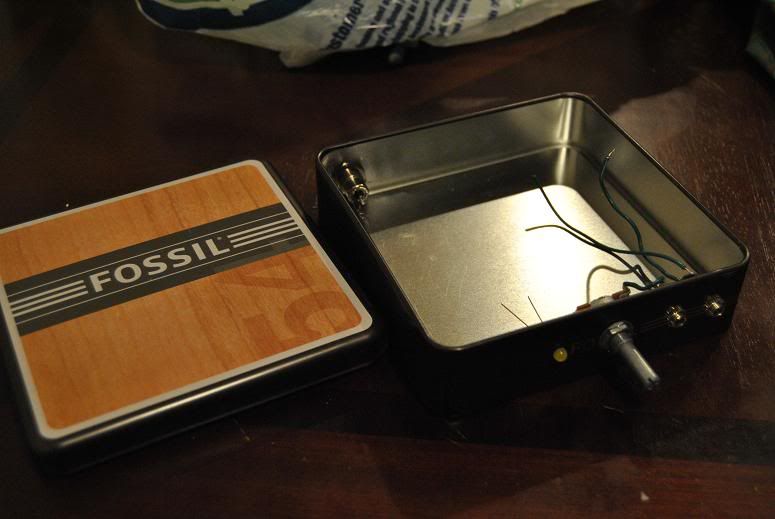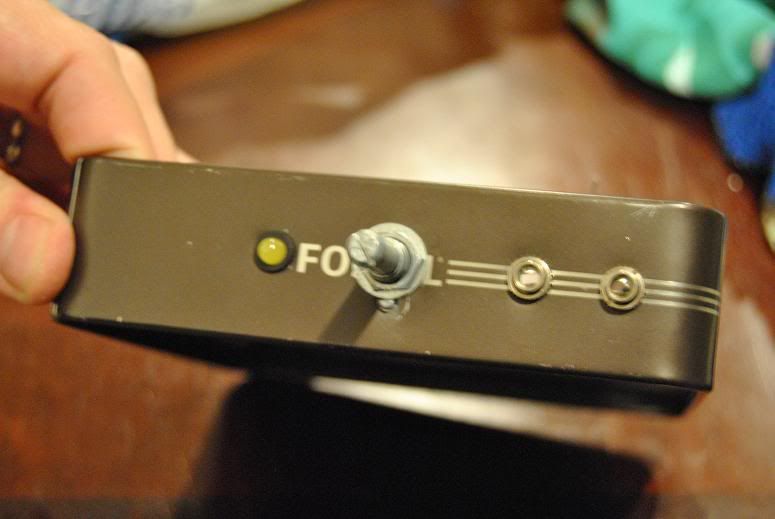 The enclosure is a Fossil tin I scavenged from a thrift store for less than a dollar. It will do well to house the small amplifier. I am dreading the cutting of the rectangular hole for the power switch, but I have a nibbler which should take care of it.
Questions, concerns, comments, complaints, rants?
Ed